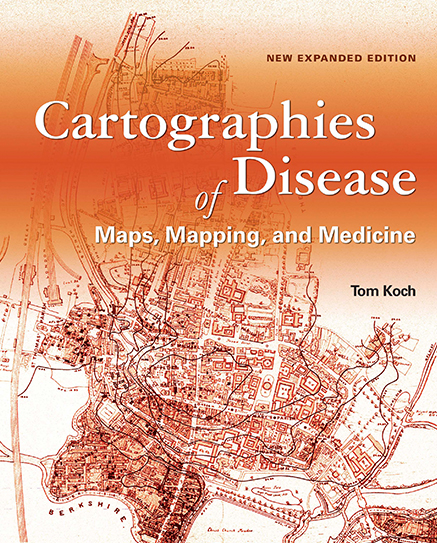 New in 2017
In Disease Maps: Epidemics on the Ground (University of Chicago Press, 2011) medical geographer Tom Koch makes a new, and important argument: It is in the mapping of individual cases of illness as group events that we have come to understand disease as a public thing affecting general populations. Maps become, in this telling, the workbench on which a collection of individual cases are combined to create a single health event, seen in place. It is thus in the mapping, and the environmental thinking that mapping promotes, that theories about this or that disease (and health in general) are first formulated and then tested.
New Republic Review
Haggett Review
CMAJ Published Review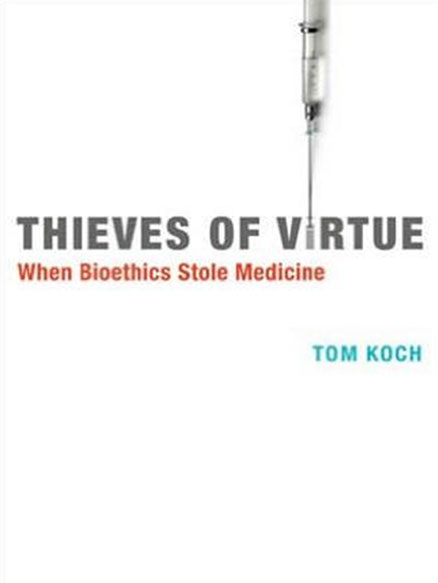 Also by Tom Koch
In Thieves Of Virtue: When Bioethics Stole Medicine (MIT Press 2012), Tom Koch questions the "founding myths" of bio-ethics by which moral philosophers became practical ethicists serving as adjudicators of medical practice and planning. High philosophy, he argues, does not provide a guide to the practical dilemmas that arise at the bedside of sick patients. Nobody, he writes, carries Kant to a clinical consult.
Joseph Kaufert Review
CMAJ Published Review